The job situation is worsening further for the all sectors and the new year is proving to be no good for any employees or any company. The same is the case with the Aluminium Major company
Alcoa
. The Aluminium producer is reported to be going for a massive layoffs.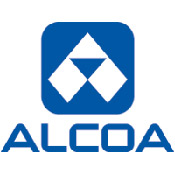 How many employees may be fired in the Alcoa layoffs?
The estimated no. of layoffs at Alcoa stands at 13,500. It constitutes 13% of the total Alcoa workforce.
What are the reasons for Alcoa layoffs?
Worsening global financial situation, competition, lack of demand and mounting costs are some of the reasons quoted by the management to justify the layoffs. The company said it made the move to hold on to cash and cut costs.
Which segment of employees will be affected in the Alcoa layoffs ?
Along with the 13,500 employees of ALcoa who will be fired, the company will also terminate the services of around 1700 contract workers. There will be a stop of the further hiring at global level.
Will there be any salary freeze at Alcoa ?
Yes, The salary freeze is reported.
How much savings are expected in the Alcoa layoffs happen?
Around 450 million USD is expected to be saved before taxes. The company is also expecting to cut the production.
Let's hope that alternative jobs are available to the affected employees of
Alcoa Layoffs Job Cut