The economic crisis is hitting all sectors. It's time for another electornics giant
Motorola
, to go for the layoffs. It is learnt that these layoffs may be done to save costs. What is more disheartening for the employees is that the company is increasing the already declared no. of layoffs - there will be more layoffs than the number already declared.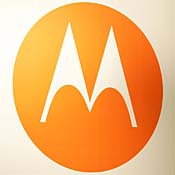 How many employees may be fired by Motorola layoffs?
Motorola had announced in october that a total of 3,000 jobs will be cut, with 1,500 coming in the fourth quarter. However, the company has now increased the number by 400, so a total of 3400 jobs will be gone, with 1900 employees being fired in the last quarter.
Which segment of employees are affected in Motorola layoffs?
The layoffs will happen in mobile devices segment.
How much savings can be achieved by the Motorola Layoffs ?
Around $800 million will be saved in the year 2009.
What's the news aboout Motorola Hiring plans?
Earlier this month, Motorola said it would suspend contributions to its 401(k) worker retirement plan, freeze its pension plan, stop some pay increases and cut the salaries of its two top executives.
Let's hope that alternative jobs are available to the affected employees of
Motorola Layoffs Job Cut