The news is from
FedEx
, a global company for post, parcel & cargo services which is going for layoffs. The news is not good for the employees of the
FedEx or Federal Express
as the organization is going for job cuts. Now the situation is getting worse for the employees as the recession is taking a toll on all sectors and all of the sectors are feeling the heat. The latest additon to the list of organization which may go for layoffs is the
FedEx
.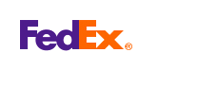 How many employees may be fired in the FedEx layoffs?
As per the reports, there may be around 1000 job cuts by the company. This is in addition to the FedEx layoff in February where the company fired around 900 employees
What is the total no. of employees of FedEx ?
The total no. of FedEx employees is not known as of now.
What will be the cost and savings by FedEx layoffs?
Expected savings are $110 million over the next two years.
When will the FedEx layoffs happen?
As per the reports, the layoffs are already done.
Which locations and department of employees will be affected by the FedEx layoffs ?
Multiple locations will be affected - 50% of the proposed job cuts i.e. 500 of them will be gone in Memphis alone. It is reported that hourly employees, such as package handlers, mechanics and pilots are NOT included in the cuts.
What is the primary reasons for FedEx layoffs?
It's all about the worsening market situation, decline in demand and so on.
Any other news about FedEx layoffs
As per BizJournal, FedEx company is also going for pay cut or salary cut to avoid more layoffs.
Let's hope that alternative jobs are available to the affected employees of
FedEx Layoffs Job Cut